First steps
At this point, a working installation of nymea:core should be set up on one device and nymea:app should be running on one or more devices such as smartphones or dektop PCs. Please refer to the previous sections if any of those isn't installed yet.
The next step is to connect nymea:core to the local network. The recommended way to connect nymea:core to the network is by plugging in a LAN cable. However, if you installed nymea:core on a device without LAN port, or just prefer to use WiFi, nymea offers an easy way to get nymea:core connected to the network.
Connect the LAN cable to the system running nymea:core. It will automatically obtain the network configuration via DHCP.
Depending whether the system with nymea:core has a display or not, the WiFi can be set up directly on the nymea:core system, or from another device by provisioning the WiFi credentials to nymea:core via Bluetooth.
If nymea:app is running on the same system as nymea:core, for example on a Raspberry Pi with touch screen, the network can be set up directly by entering the Network settings in the System Settings view.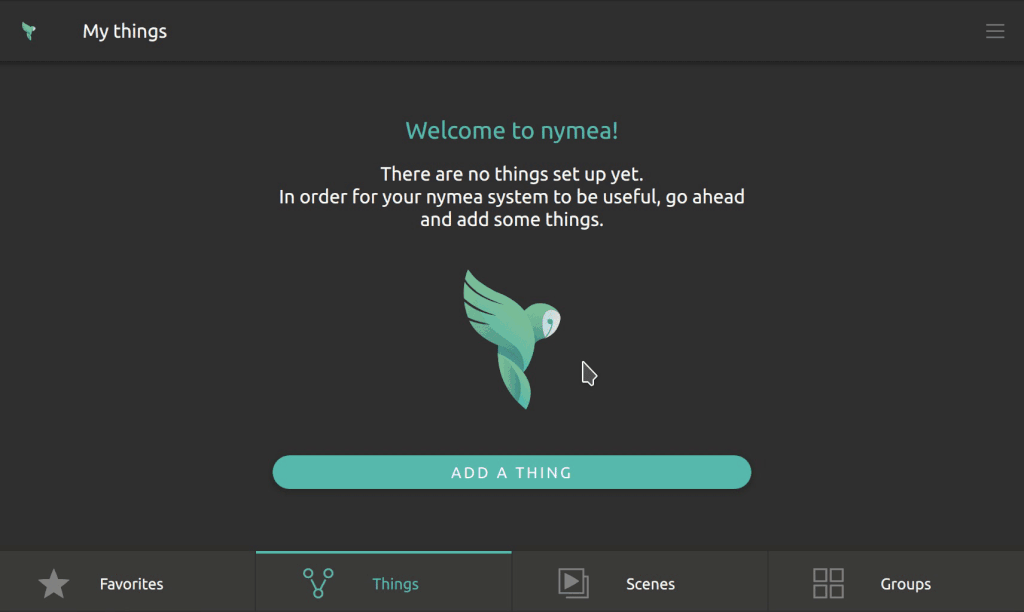 If nymea:core is running on a headless system, nymea:app can be used from another device, e.g. a smart phone or Laptop to configure the WiFi of the nymea:core system by connecting via Bluetooth.
In nymea:app, open the Wireless setup menu and wait for BT WLAN Setup to appear in the list.
Connecto to nymea:core by selecting it from the list.
Once connected, nymea:core will start scanning for WiFi networks and present the result to nymea:app.
Select the preferred WiFi from the list and enter the password.
If everything went well, the nymea:core system is now connected to the WiFi.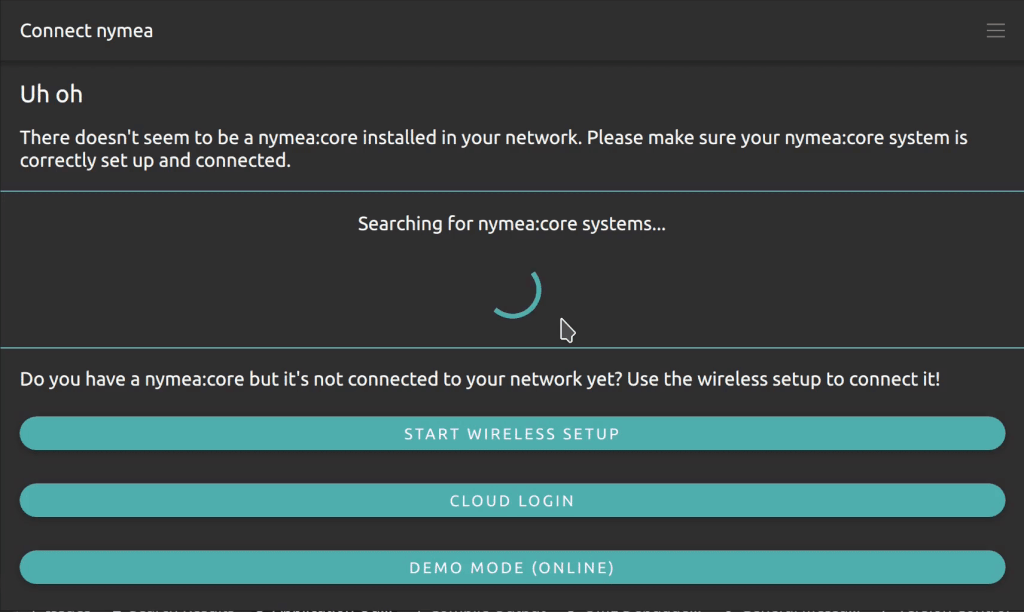 Now that nymea:core is connected to the network, it is time to create login credentials to keep the nymea setup protected. When connecting to a nymea:core system for the first time, it will prompt for a username and a password.
Enter your email address as username and pick a new password.